Mount Sinai to Begin Transfer of COVID-19 Antibodies Into Critically Ill Patients
New York hospital system Mount Sinai, in collaboration with the state's Blood Center and Department of Health, is set to begin transferring antibodies from COVID-19 survivors into patients who are still critically ill. Under guidance from the US Food and Drug Administration, Mount Sinai's plasmapheresis trials could begin as early as the the beginning of April.
HealthDay has been tracking the potential of plasmapheresis as a treatment for COVID-19.
Read the full HealthDay story here.
"We are at the front lines in fighting this pandemic and making discoveries that will help our patients." - Dennis S. Charney, MD, Mount Sinai.
The Mount Sinai Health System this week plans to initiate a procedure known as plasmapheresis, where the antibodies from patients who have recovered from COVID-19 will be transferred into critically ill patients with the disease, with the expectation that the antibodies will neutralize it.
The process of using antibody-rich plasma from COVID-19 patients to help others was used successfully in China, according to a state-owned organization, which reported that some patients improved within 24 hours, with reduced inflammation and viral loads, and better oxygen levels in the blood.
Mount Sinai is collaborating with the New York Blood Center and the New York State Department of Health's Wadsworth Center laboratory in Albany, with guidance from the U.S. Food and Drug Administration, and expects to begin implementing the treatment later this week.
---
https://inside.mountsinai.org/blog/mount-sinai-to-begin-the-transfer-of-covid-19-antibodies-into-critically-ill-patients/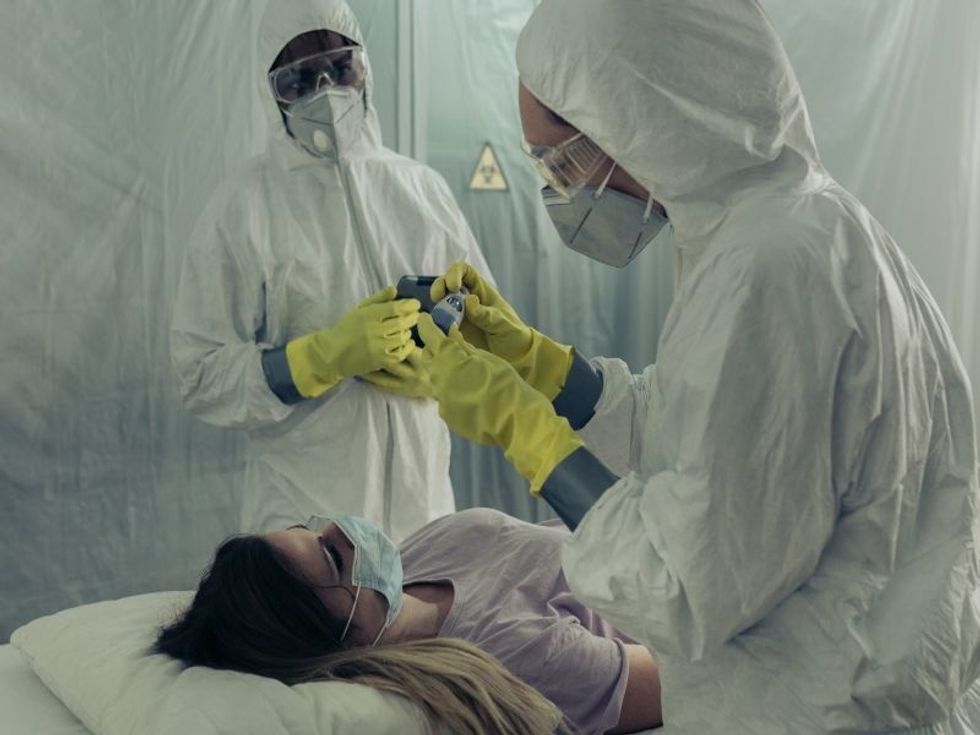 People attending to a woman with a virus lying on a stretcher
FRIDAY, March 20, 2020 (HealthDay News) -- As more people recover from COVID-19, that means more people should have antibodies against the virus. And it's possible that blood donations from those survivors could help protect or treat other people, according to some infectious disease experts.
The general notion is far from new. In the first half of the 20th century, doctors used "convalescent serum" in an effort to treat people during outbreaks of viral infections like measles, mumps and influenza -- including during the 1918 Spanish flu pandemic.
The principle is fairly simple: When a pathogen invades the body, the immune system produces antibodies that latch onto the enemy, marking it for destruction. After recovery, those antibodies remain circulating in a person's blood, for anywhere from months to years.
---
https://consumer.healthday.com/infectious-disease-information-21/coronavirus-1008/could-covid-19-survivors-blood-help-save-very-ill-patients-755881.html