Is a Global Response to COVID-19 Coming?
In an impassioned speech to the Heads of State at today's G20 Leaders' Summit in Geneva, Switzerland, Dr. Tedros Adhanom Ghebreyesus, the World Health Organization (WHO) Director-General, called on the world to unite in the fight against COVID-19.
Read his full statement below, along with the G20 statement on COVID-19.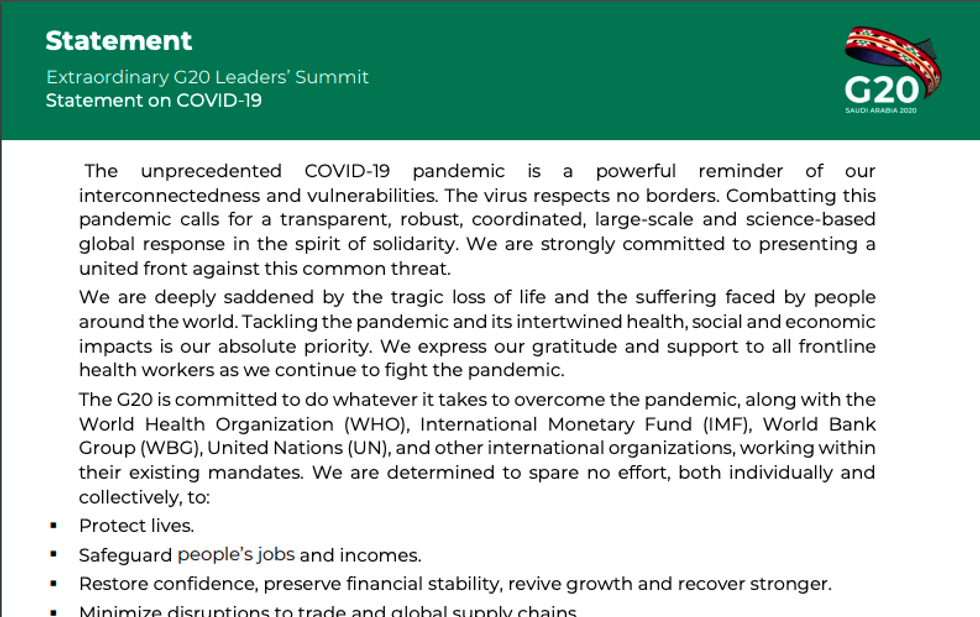 G20 Statement on COVID-19 at Extraordinary Leaders Summit in Geneva
Full Statement Available here:
https://g20.org/en/media/Documents/G20_Extraordinary%20G20%20Leaders%E2%80%99%20Summit_Statement_EN%20(1).pdf