HealthDay Reports: A Day on the Front Lines of COVID-19
The New Rochelle area in Westchester County, New York, was the epicenter of the COVID-19 outbreak in the state a few weeks ago. Since then, the state has set up a drive-thru testing center in nearby Glen Island Park. HealthDay got a first-person account from Northwell Health phlebotomist Vivian Velasquez-Caldera on what it's like to work at the COVID-19 testing center during this pandemic.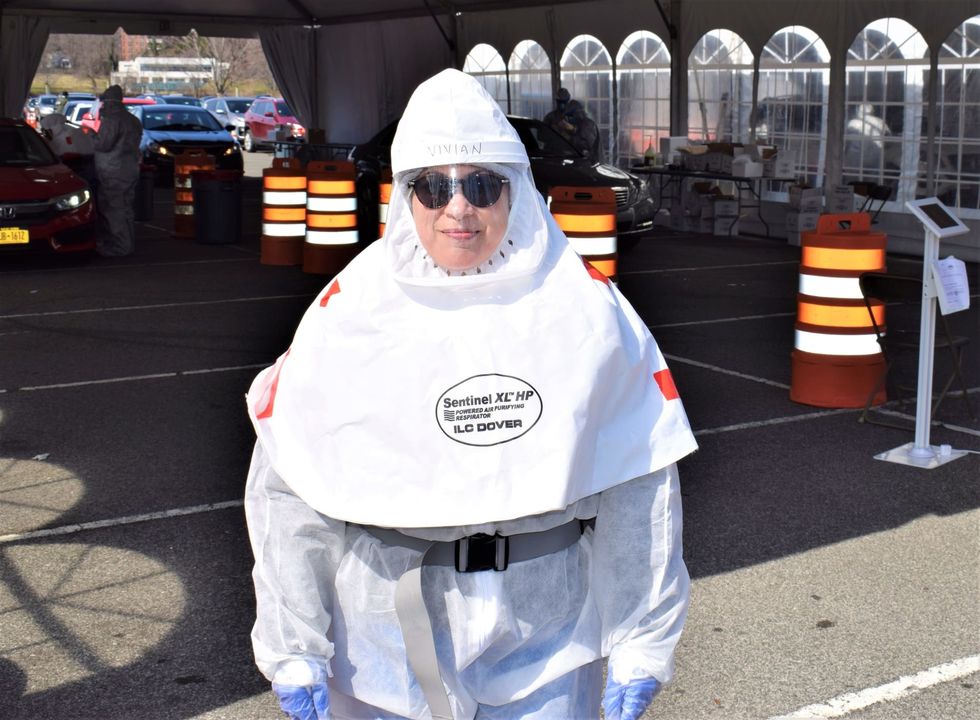 Vivian Velesquez Caldera volunteering at a coronavirus testing center in New York
As a phlebotomist at Northwell Health, a New York-based non-profit healthcare provider, my job is to draw blood from people, ensuring that the right amount is taken and that everything is properly labeled.
Like everyone else in this field, I'm comfortable around blood, needles and test tubes. But recently, I had to be OK with something entirely new: Testing patients for COVID-19.
"How do you feel about the coronavirus? Does it scare you?" my supervisor asked me earlier this month.
"Yes," I said. "Of course it scares me."
He told me that Northwell Health needed volunteers to trade in their usual duties to work at New York's first drive-thru COVID-19 testing center. The site, which opened on March 13, is located in the middle of Glen Island Park in New Rochelle, an epicenter of the outbreak when the coronavirus first emerged in the state a few weeks ago.
After giving it some thought, I decided to do it. My husband wasn't happy about it. I have three children and two stepchildren, including a 10-year-old son.
---
https://www.cnbc.com/2020/03/26/working-at-coronavirus-drive-thru-testing-site-new-york.html